Fit body boot camp is not very common among the general public when it comes to fitness. Any normal people prefer to have a regular workout in the gym. But different people have different preferences when it comes to choosing fitness programs.
What is Fit Body Boot Camp?
Fit body boot camps are different from a regular gym or any other workout program. It is a program that has been designed based on freehand workout techniques with the use of very minimum instruments.

This program is also comparatively more intense than regular exercise because they are designed based on the training regimen of the army. So, not only the body definition but it will keep the heart more active.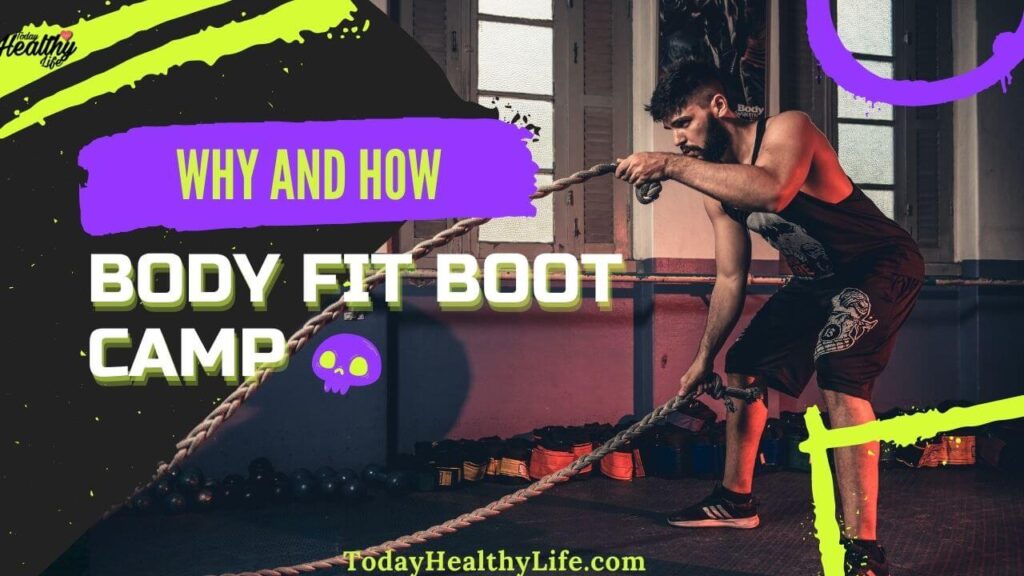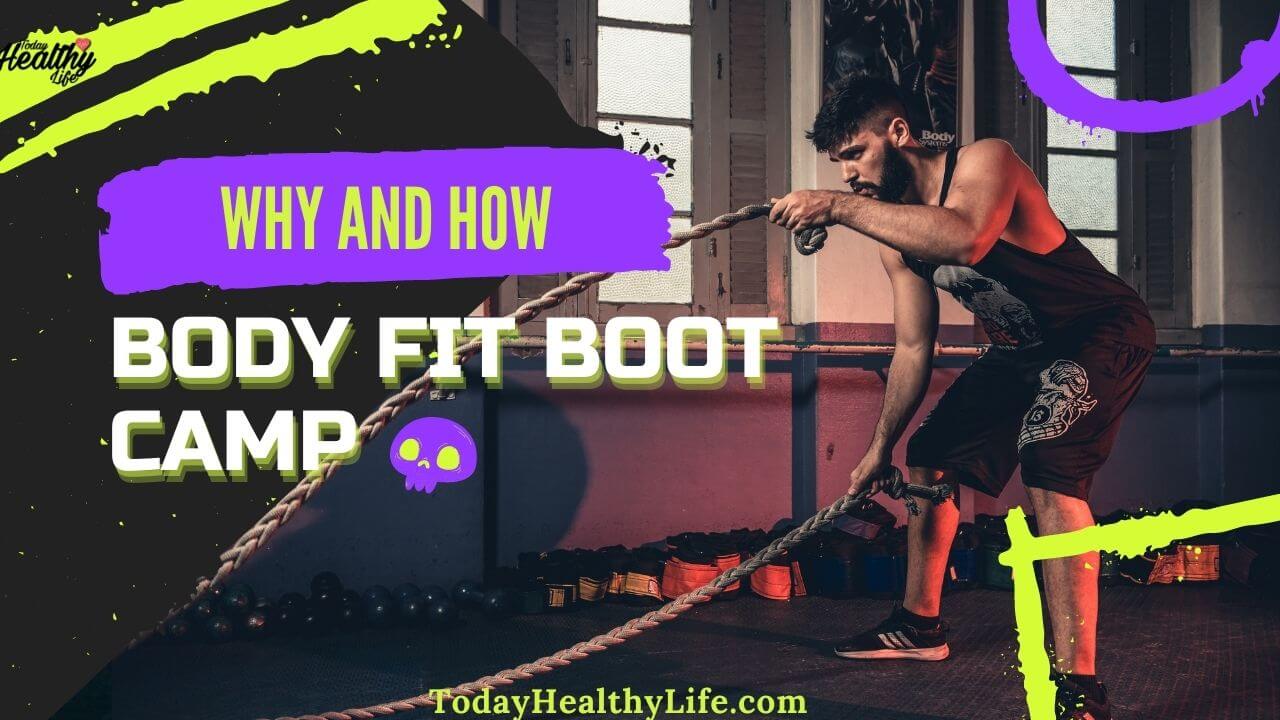 Also read, 30 Possible Negative Side Effects of Rebounding.
Describe how exercise can positively affect your environmental health.
Explain how poor flexibility can make daily tasks more difficult.
Can You Lose Weight With Gym Machines? & By Which Ones?
Why is Fit Body Boot Camp Important?
People may ask why fit body boot camp is something that we should choose for fitness, weight loss, and workout? The answer is simple; traditional weight training improves the muscles but boot camp helps to build or take care of the mental and physical health completely.

Surprisingly boot camp is for anybody of any age. There is no age limit or shape to get involved in this program. Here are some of the reasons that will help you to understand why boot camp is necessary for a fit body.
Building strength:
We all have at least the basic idea of how physical training a military person can go through. Regular boot camp may not be as hard as military but the training is not a one-hour fun exercise. The techniques are not like the regular ones.
There are sets of techniques that help to strengthen the entire body and make the body more active than normal people. To achieve a decent amount of strength people must get into boot camp training.
Build the muscles:
Generally, a boot camp program is designed to target every part of your muscles, so without any doubt, all the muscles from head to toe will be active and fit.
Normally people do running for cardio, weight training for building muscles, and callisthenic for durability. The boot camp program makes it all happen together and give the results faster.
Weight loss:
It is definitely, a common fact that a person will lose a large number of extra fat if they get involved in boot camp training.
From core to back. From flexibility to strength. This program focuses it all. When a training program emphasizes all the aspects of the body, then losing a certain amount of weight is bound to happen.
Learn: How to lose weight in a month | step by step guideline
Better and faster results:
As mentioned earlier, this program is related to high-intensity workouts. Any intense physical task will give accurate results faster and better. For that reason, experts brought the ultimate boot camp training to make that happen.
Many times doctors recommend a person to shed extra weight quicker than the usual timetable. For that reason, boot camp to get a fit body might be the best option for them.
Mental health improvement:
Not only physically, but it is also important and necessary to be fit mentally. We need to be healthy to do our daily tasks smoothly or reach towards the goal. That is directly related to physical and mental fitness.
The boot camp instruction is there for you from start to finish and allows you to be pumped all the time and finish. It will give you mental satisfaction and good fitness for the rest of the day is perfect.
Long-term benefits:
People love to say healthy for a longer period. So, to make that happen naturally we have to be fit from top to bottom.
To get a completely healthy body, you have to work and observe every part of the body, and boot camp is the perfect option to be healthy and stay healthy for a long period.
Only cardio or weight training can be helpful for a particular part of the body but boot camp target the whole body, and the training program gives the result that stays always.
Socialization:
Every person needs a shift or motivation that gives a spark to get in the zone. Fit body boot camp is the ideal place where people can get motivated and do the workout.
This program is a group task, and it allows you to be associated with the people. Just doing that will make a person social, even if that person is not very active in social interaction.
Of course, a social person is comparatively more active and successful than a non-social being.
How To Choose A Right Fit Body Boot Camp For You

?
After finding all the good factors and benefits of a fit body boot camp, many people would find it more useful, and some may consider it as a daily workout routine.

It is not like the regular program or not like the regular gym to get the admission and start easily. Yet it is not that hard to begin or get admitted. But before the start, anything different people have different aspects than people speculate. Those are;
Is Fitness Bootcamp good for beginners?
Many people have a misconception that to start a different, unique, or harder exercise, they have to gain the basic knowledge before starting. But the truth is any apprentice can start even he or she has no prior knowledge.
Costing and price of Fitness Bootcamp
The cost of starting boot camp training may vary. They can be on a regular or monthly basis or could be on a membership basis (half-yearly/yearly). A person can join at any time when he or she chooses a program of choice.
Also, it is important to understand that comparatively, it is a bit more expensive than other programs. So a person needs to have a steady income source before starting.
Finding the proper gym
Not necessarily, it would be hard to find a boot camp training place just because it is a different type of gym than usual and because of the advanced technology we can now easily find the nearest gym or training ground that might be the suitable choice.
Side by side it is important to find out what is happening inside the gym. If the reviews are good, the space is big, clean, and organized then that might be a perfect choice.
Understand the instructor
One of the most vital things that need to be checked is the trainer. It is easy to represent someone as a trainer, but not everyone is the same.
A trainer might be good for one person might not be suitable for you as well. At the same time, how legit and checking the experience of that trainer is necessary because he is responsible to make your body fit.
Doctors recommendation for fit body boot camp
Not everybody has the same physical condition. Some people may have some serious illness yet they need to start the workout.
Sometimes people need to start fitness to prevent some disease or as a cure. Since boot camp is a high-intensity program that's why sensitive people need to consult their doctor before starting it.
Boot camp in the military
Of course, for anybody who wants to get involved in a physically challenging job and serves the country, then joining the military would be the ultimate option for him, and in the military, it is obvious that boot camp training is a must. To some degree, it is more instance than regular boot camp.

Apart from that, people also do mandatory military service for the nation. And the boot camp training over there helps them to be disciplined and healthy.
From the above description, we have come to know about fit body boot camp and its importance. Fitness is an important aspect of our life. To choose a better and more active life the body needs to have care and boot camp would be the best selection to build and make the physique highly active all day. In short boot camp gives the best result within a short period of time. It is so effective that nowadays even professional weight trainers or bodybuilders are also participating in this program for better endurance and result. I would like to say a training program like this could be a game-changing opportunity when it comes to health and fitness.